about me…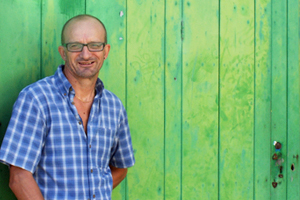 I grew up in Scotland, then moved to England in 1973 and since 2009 have lived in Spain. I am very interested in history and how it can still affect people and situations even centuries later. And Spain certainly has some interesting history!
I have been involved in web design for a number of years, being committed to help people and businesses find a suitable expression for who they are and what they do.
With a strong background in teaching and equipping I also enjoy empowering people to begin to design their own site. I design using a variety of platforms and have a specialisation in WordPress design and coaching.
what can I do for you?
There are three ways in which I can help you.
I can build you a web site to your requirements. I have a few samples here of work I have done. Every site needs to be unique and I will commit to make your site unique.
I will tailor the platform that I will use to suit your requirements, but the text will all be easily editable by you (the client) after completion.
I also offer training in web design. This can be one-on-one; in a small class, or via the internet. Check out the 'web course' from the menu above.
web design:
If you need a web presence I can design you a site that will work for you. Dependent on what you need I will choose the best platform to deliver this. A simple web-site that needs minimal updating that can be edited from the front-side of the web, to something much more complex. Whatever platform is employed the simplicity of updating it will be guaranteed.
Web sites are personal. They need to be designed to look and function right. On both fronts we would work together so that it is your site.
and the cost?
The cost, of course, would depend on what you wanted, but I have designed fully working sites for as little as €300,00. Assuming you know what you want the site to look like, have a logo that can be used, want 5-6 pages of information, a news / blog page, a contact form and maybe one other special function, a total cost of around € 350,00 would be an approximate guideline. The final price could be less, it really depends on what you want. Make it more complex, more interactive, multi-lingual and of course the price would increase.
Once the site is developed and working, I can offer a lesson on how to maintain the site together with a set of printed notes. You will then be able to maintain the site yourself, and should you choose I can also teach you the basics of changing the appearance of the site.
So if you are ready to consider this as an option that will work for you use the Contact form. Let's talk!!
contact me...
The next menu item will take you to a contact form. If you wish to explore the possibility of a web design fill in as many details as you can. No obligation... but let's talk!
Here is the link:
Also here is the link should you wish to take a course in web design: